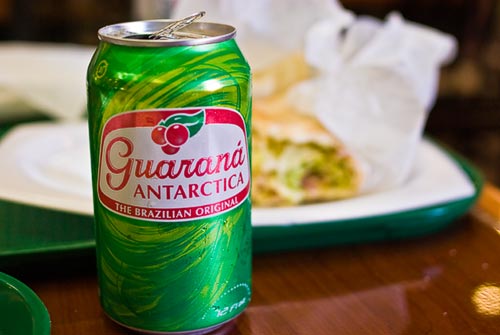 So............
I read through my emails every 2-5 hours and got a great e-mail from
Brittany
, saying that she is awarding....
TO ME!!!!!
I was like YAY! On account of having a terrible week, and getting into a fit with my boyfriend... but I wont dwell on that, cause this isnt a personal blog! But yahhhhhhhhhhh
So YAY! Thanks Brittany! MADE MY WEEK! -Highfive-
Now... to share 7 things about myself:
1) I have a sister, her name is Ninneru'a El .... but I call her Ninny!! :) She's 6 years younger than me and she is "not a crack addict" :)

2) My favourite drink as of late is
GUARANA!!
It is a Brazilian soda.
3) I buy a lot of my clothes from Thrift Stores. Cause Vintage downtown is a little too expensive.
4) I suck at guitar on Guitar Hero.
5) I love Mama Burgers from A&W
6) I am 5ft tall and wear size 5 shoes.
7) My name is Sharifa, and theres a city in the middle-east named Sharifabad - which is a little funny to me.